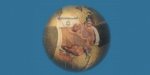 התכנית בלימודי דיפלומטיה ע"ש אבא אבן
Established in 2001, The Abba Eban Program of Graduate Studies in Diplomacy, the first of its kind in Israel, is modeled on successful programs at institutions of higher learning abroad: Tufts University's Fletcher School of Diplomacy, Georgetown University's School of Foreign Service, Syracuse University's Maxwell School and Princeton University's Woodrow Wilson School of International & Public Affairs.
The Department of Political Science & The Abba Eban Program in Diplomacy are delighted to host a conversation on Israel and The Arab Spring.
Bernard-Henri Lévy, Author and Philosopher and MK Tzipi Livni, Leader of the Opposition in the Knesset.
View 2 videos >>